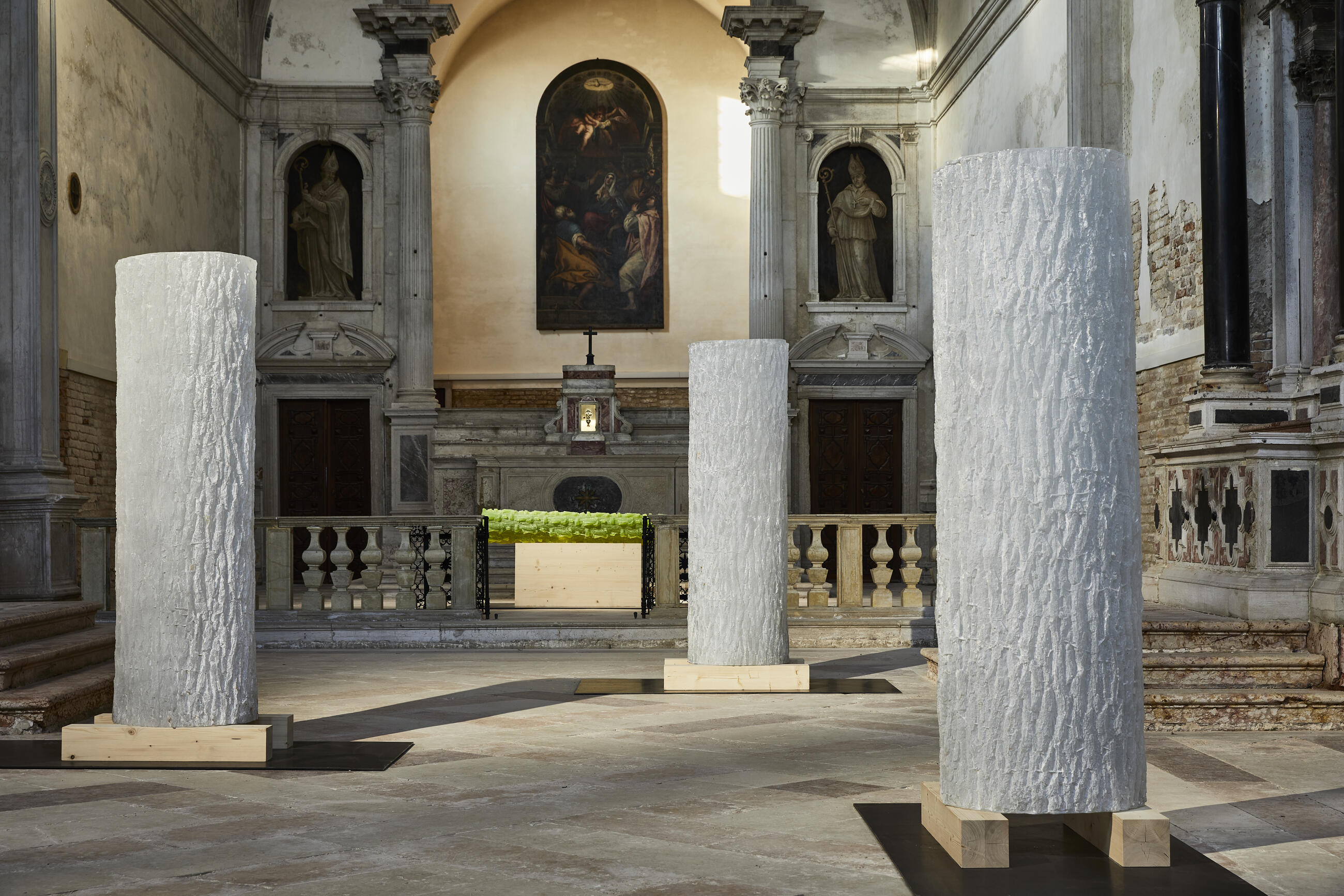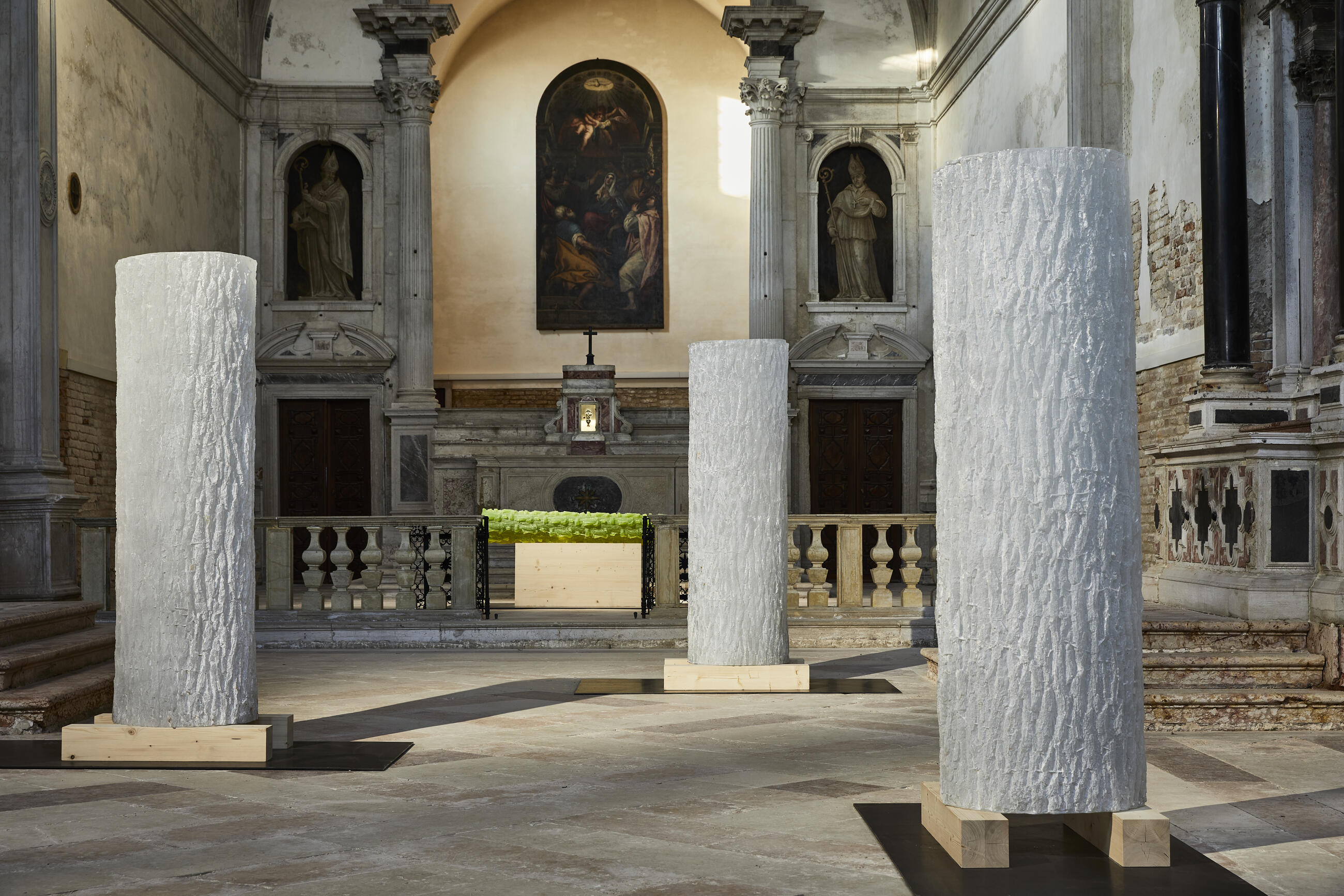 Trees Grow from the Sky
Crystal and uranium cast glass
2022
Trees Grow from the Sky
Crystal and uranium cast glass
2022
Collateral Event of the 59th International Art Exhibition La Biennale di Venezia
April 23 – November 27, 2022
Rony Plesl ranks among the world's top artists in the field of glass sculpture. His unique oeuvre emerges from his deep knowledge of quality glassmaking and from his profound love for the ambiguous matter of glass. Fascinated by its constant metamorphosis, he seeks its natural form in his art while employing groundbreaking technologies in his designs. His Venice installation is a world premiere of Vitrum Vivum, a globally unique glass casting technology allowing the creation of glass sculptures without any limitations.
The artist chose the church of Santa Maria della Visitazione for his installation, merging the sublime character of glass sculpture with the purity of the Early Renaissance space. His work addresses the essence of human existence, navigating us as we seek our path in the world of today.
The constellation of three vertical trees in the middle of the nave alludes to the Franciscan thesis of complementarity of nature and man while suggesting an imaginary representation of the human body. The larger-than-life pure crystal trunks are a true imprint of live trees. The perfection of their bark is accentuated by the haptic character of the material while their luminous and translucent surface invites us to look inside, encouraging interpretation. It can be an imaginary journey through a landscape, an exploration of the true essence of things.
The last tree on the symbolical journey lies deeper in the church, like a horizontal line intersecting the landscape. Its bark consists of human figures, as the entire trunk is covered by a bas-relief of the bodies of Jesus Christ. In a dreamy, surreal scene, the epic object made of shiny emerald uranium glass is reminiscent of ancient column reliefs. Its natural form merged with the multiplied bodies of the Son of God feels existential in terms of human history.
Essential questions of human existence seem to shine through the walls of the glass monoliths. The installation induces a pure moment of stillness that is becoming increasingly rare today. Through contemplation and introspection, it gives us a genuine and courageous insight into ourselves. This is what the artist sought to create, guiding us towards repose with full mental freedom.